Changing Lives One Smile At A Time!
Welcome to True Smiles Dental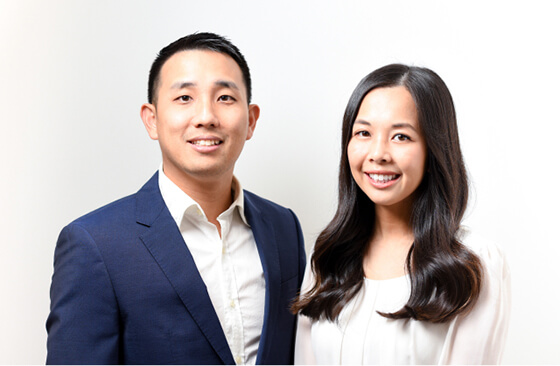 True Smiles Dental is the dental practice you've been looking for. There's little use taking care of oral hygiene and health if there isn't a big grin to show it off. We believe in providing exceptional service to every customer, striving to leave you happier than when you came in.
Our highly trained dental team will have you grinning from ear to ear as they listen to your concerns, understand your goals, and apply the latest technology to deliver the fantastic results you're after.
We're a family-oriented practice located in Marrickville, diligently treating children and encouraging best-in-class preventative techniques while also treating adults to maintain optimal dental health and cosmetic satisfaction throughout their entire life.
Let us brighten your smile!


Highly Trained Dental Team
You simply can't beat experience. Our dental team has gone through the rigorous training needed to deliver the impressive results that our loyal customers have come to expect. Hands-on experience over years of treating customers is the icing on the cake.

Family Oriented Dentistry
Dental health never stops being a priority. We treat children from as soon as their teeth emerge to adults when their teeth begin to fall out. Everyone in your family deserves effective dentistry, and we're here for all, young and old.

Advanced Technology in Dentistry
Whether you come in for a quick clean, cosmetic touch up, Invisalign or more serious procedures such as implants, we have the suite of technology to make the experience as seamless and carefree as possible.

Exceptional Quality, Pain Free Dental Care
Oral hygiene and wellbeing is all about forming good habits and taking prevention seriously. Getting dental care right today avoids serious problems tomorrow. We promote pain-free approaches that deliver high-quality outcomes for all our customers.
Professional and highly trained
Make your dream smile a reality!
Call us or book your appointment today
Professional and highly trained
At True Smiles Dental, your local dentist in Marrickville, Sydney, we strive for healthy smiles for the entire family. Our goal is to provide professional, and exemplary dental services to all our patients no matter the age. The team at True Smiles Dental offer all dental services at an affordable price. Our brand-new clinic, with state-of-the-art equipment and technology allows us to provide our patients with the best care whilst ensuring our patients comfort. Our highly skilled team of dentists in Marrickville are experts of their field in all facets of general and cosmetic dentistry, dental implants, Invisalign™ and facial injectables.
At True Smiles Dental we also highly value preventative care and dental hygiene. We are currently the only dental clinic in Marrickville that offers the EMS AIRFLOW™ cleaning experience, a cutting-edge technology that provides a more pleasant dental cleaning – Perfect for those with sensitive teeth, implants, orthodontic brackets/braces or even children. Using the Guided Biofilm Therapy®, a clean with EMS AIRFLOW™ is also known as "The Dental Spa Experience".
The team also specialise in treating children, our Oral Health Therapist have years of experience with working with children and are well equipped to treat children of all ages. We recognise the importance of developing a healthy relationship with the Dentist from a young age and we aim to support parents as their child develops dentally. True Smiles Dental in Marrickville is proud to be a family-focused clinic, with our Oral Health Therapist ensuring a safe and comfortable environment for every child, building up their confidence and making the experience as pleasant as possible. Through regular check-ups and annual dental reviews sent to your email, parents will be able to gain the necessary knowledge and skills required to keep your little ones always smiling.
From the moment you enter our clinic, we guarantee that you will be treated with the utmost care, with tailored treatments that suit your needs and a non-judgemental, friendly attitude from our staff. With the help of the latest technology employed at True Smiles Dental, we are able to quickly identify and detect any issues you may have. If you are in search of a reliable dentist in Marrickville, please give True Smiles Dental a try and we hope you will be truly impressed and leave with an incredible smile.

Book an appointment online or call us on (02) 7228 7272. Otherwise, connect with us on Instagram: @truesmilesdentalclinic or Facebook: True Smiles Dental Clinic.
Stay informed on oral and dental care
When it comes to maintaining a healthy smile, knowledge is power. Have you recently been told by your dentist that you have deep pockets? Don't panic! This blog post will shed light on what deep
admin
I'm sure many of us have been in a situation where you attend your regular check-up and clean and have your routine x-rays taken, then your dentist says "there appears to be a cavity on
admin
At True Smiles Dental, your premier destination for Invisalign treatment in the heart of Marrickville. Our experienced dental team is committed to helping you achieve the healthy, beautiful smile you deserve with the latest in
admin
Changing Lives One Smile At A Time!