Dr John Hua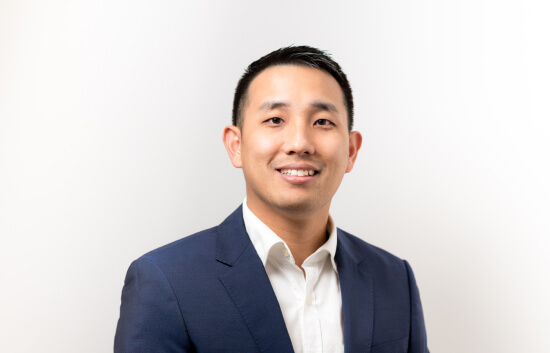 Principal Dentist – Bachelor of Dentistry (USyd)
Dr John Hua was born and raised in Sydney. After studying and completing a Bachelor of Medical Science, he then graduated with a Bachelor of Dentistry from the University of Sydney. Since then, he has worked in all areas of Metropolitan Sydney and has now settled himself in Marrickville, NSW.
Since graduating, Dr John's insatiable thirst for knowledge continues with extensive continuing education. He is certified in Invisalign, Cosmetic Injectables (with particular emphasis on treating the jaw muscles), digital dentistry, cosmetic and restorative dental procedures, as well as implant surgery. His continuing development ensures he is at the forefront of advances in dentistry ensuring his patients are treated with the highest of standards.
Dr John has special interests in cosmetic and restorative dentistry as well as Implant dentistry. He offers all dental treatments including, Restorations, Crown and Bridges, Veneers, Root Canal Therapy, Invisalign, and Dental Implants. His patients describe him as gentle, friendly, and caring.
Maintaining a calming and pain-free dental experience is an important aspect of how Dr John works. Dr John is a perfectionist and this translates to his skills in dentistry. He believes in prevention over treatment where possible, and places a strong emphasis on providing quality work that will last.
"When you love what you do, it doesn't feel like work " – Dr John Hua
Outside of Dentistry, Dr John is a cyclist and also enjoys running, golf, and snowboarding.