10 Tips For A Healthy Summer Smile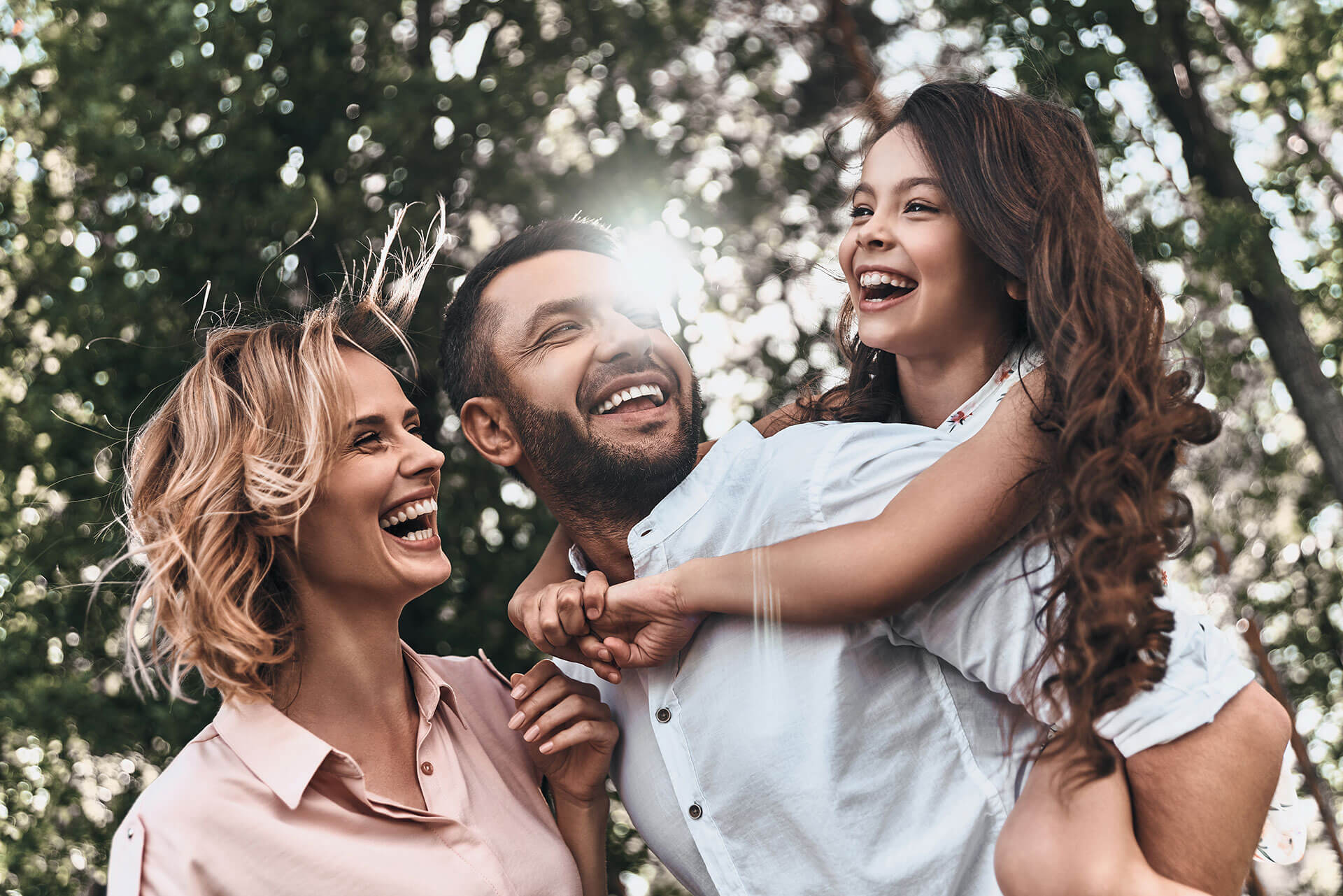 Summer in Sydney is the best time of year! With longer days and warmer weather, there's the potential for endless fun and activities all Summer as parents take a much-needed break over the holiday season and school is on break!
But we all know that the new season ushers in plenty of schedule change for the whole family. More time is spent outdoors travelling, on social sports and outdoor fun which can often put our oral health priority on the back burner.
So here are some handy tips to ensure you and your family keep a healthy oral health routine that will be sure to keep you smiling all year long.
1. Stick with a routine
Getting off track over the summer can be as easy as getting back on track! Not having to wake up for work or school as early as you normally would can definitely throw off your routine. Resist the temptation to skip brushing before a late bedtime or let it slide to the next morning. It's vital to consistently brush and floss during the summer and this also helps keep the kids on track for back-to-school dental visits. Help your little ones with staying on track with their brushing habits by creating a fun reward system or charts to motivate them with brushing morning and night. By building healthy dental habits early on, this aims to reduce the chances of developing dental problems later in life.
2. Set healthy new year's resolutions
Haven't been flossing much lately? Or forgetting to brush your teeth in the morning (or night) while you've been at home more? With Sydney's summer spreading over the Christmas and New Year holiday period, what better way to set healthy dental goals than by adding them into your new year's resolution. Start by incorporating realistic expectations and goals to help you achieve them. Handy tip – Try keeping floss out on the counter-top where its visible so that you'll remember to use it!
By going the extra-mile to make a routine of cleaning your teeth this will set you up for a life-time of habits.
Did you know? According to Australian data 75% of adults rarely or never floss and clean between their teeth, and about 1 in 5 adults brush only once per day.
Following proper oral hygiene instructions ensures that we maintain a healthy summer smile.
Follow this protocol to ensure clean teeth and a healthy smile:
Brushing twice daily, morning and night with a soft bristle brush or your favourite electric toothbrush, aiming the bristles of your brush 45 degrees towards the gum line.
Use a fluoride toothpaste to help prevent cavities and strengthen your enamel.
Clean in between our teeth to remove the sticky plaque that builds up daily. Flossing helps to reach areas where your toothbrush isn't able to!
Don't forget to also brush your tongue as biofilm and bacteria can also harbor there
3. Give up smoking
Following on from our new year's resolution goals, another goal to consider is to give up those cigarettes!
Smoking not only has an impact on our dental health but our overall health, so what better time than now but to ditch those sticks!
4. Pack healthy snacks and beverages
Whether your family is off on a road trip, relaxing on the beach or headed to the local park for some fresh air and fun activities, it can be very tempting to grab quick and easy snacks such as packaged cookies, chips, dried fruits and fruit juice to keep the family fueled while on the go. Packaged snacks, although a big time-saver – can often contain lots of hidden sugars which can result in cavities and tooth decay. Instead, we recommend healthier alternatives such as fresh fruit, vegetable sticks and dips (i.e., Hummus), cheese cubes/sticks, popcorn, whole grain pretzels and nuts to keep your family and children energized throughout the day.
Similarly, keep in mind the hidden sugars that can be found in some beverages. Sports drinks are a popular choice on social sport days as they contain electrolytes however many sports drinks contain high levels of sugar and every sip leads to an acid attack in the mouth. Keep water containers available for your child to utilize during their sporting events to reduce tooth decay and to save money. Water is the best option to help with rehydration in Sydney's warm climate.
Handy tip – If your child doesn't like plain water, try adding a few frozen berries, some mint leaves or cucumber slices to provide some flavour!
5. Be mindful when grazing at social events
With the holiday season being a popular time for social gatherings, there can also be high temptation for grazing on the limitless amounts of available sweets, food and alcohol. Remember, everything in moderation is key. Grazing on snacks or sipping on our favourite wine can lead to not just dental decay but also dental erosion.
Using a straw when drinking beverages can also help to minimize the effects of any dental erosion that may occur.
6. Use a mouthguard when playing sports
If your kids play in summer sports, depending on the sport, a mouthguard may be recommended. Sports injuries to the mouth and teeth are common and can result in trauma to the lips, gums and teeth in severe circumstances. To help prevent those injuries that can occur in sports such as soccer or football, encourage your kids to wear a mouthguard. The team at True Smiles Dental are able to make custom mouthguards which are better fitted when compared with store-bought boil and bites. Speak to your dentist in Marrickville about a custom mouthguard today.
7. Wear protective lip balm
Before enjoying that day out in the sun, don't forget to apply sunscreen! Most people won't remember to apply sunscreen to their lips. Sunburns on your lips are not only painful, but they can increase your risk for oral cancer. So, opt for a lip balm with SPF in it for extra protection.
8. Be mindful around swimming pools
Swimming pools are a great option for exercising or just relaxing during the hot summer days. However, be aware that swimming pools contain chlorine, a chemical that is used to keep the pool water clean. Chlorine when exposed to your teeth can cause damage to your teeth when levels are not properly monitored. Water that is over chlorinated (such as many community pools) may cause tooth enamel erosion and staining of teeth due to the high acidity of the water.
9. Ditch the hype
With an increased number of social events occurring over the summer, the desire for whiter teeth also increases. If you have been thinking about teeth whitening, speak to a trained dental professional for advice to ensure that your teeth are suitable for teeth whitening and that it is completed in a safe manner. Permanent damage can occur to not just the gums and soft tissues but also the teeth if not done correctly. At True Smiles Dental, we assess your teeth and gums to ensure they are suitable for whitening prior to commencing and discuss all the different options of teeth whitening available. Everyone's teeth are unique and different, so it's important to understand that results can always vary. Avoid the hype seen on social media and think twice about going to your local beautician or 'at-home' mobile whitening service when considering teeth whitening.
10. Schedule dental appointments for the whole family
Before kick-starting another great year ahead, the best time for the whole family to get their dental checkup is during the summer holidays! This ensures that everyone's dental health is in tip-top shape before heading back for the next school term or to work.
Alternatively, if you have a holiday or trip planned, many patients choose to get their check up before going away. This is to avoid any nasty surprises that might pop up whilst you're away. A toothache can ruin most good days, let alone whilst you're away. So, get your teeth sorted before jet-setting off!
Handy tips to remember while packing for your holiday can include:
Packing all your normal oral hygiene tools including toothbrush, floss and mouth-rinse as needed. This makes sure we don't have any excuses while away!
Pack plenty of sugar-free gum and sweets to avoid over-loading on sugary treats while out and about
Of course, after following all these wonderful summer dental tips and taking all the necessary precautions to maintain your teeth, don't forget to smile! Studies have found that there is a direct correlation between smiling and the impact it has on your self-confidence, making you feel happier overall.
At True Smiles Dental, Marrickville we recommend getting a check -up and clean once every 6 months or at least twice a year. Contact the friendly team on (02) 7228 7272 or through our website, https://truesmilesdental.com.au. Alternatively, visit us at 235 Marrickville Road, Marrickville to book your appointment today.